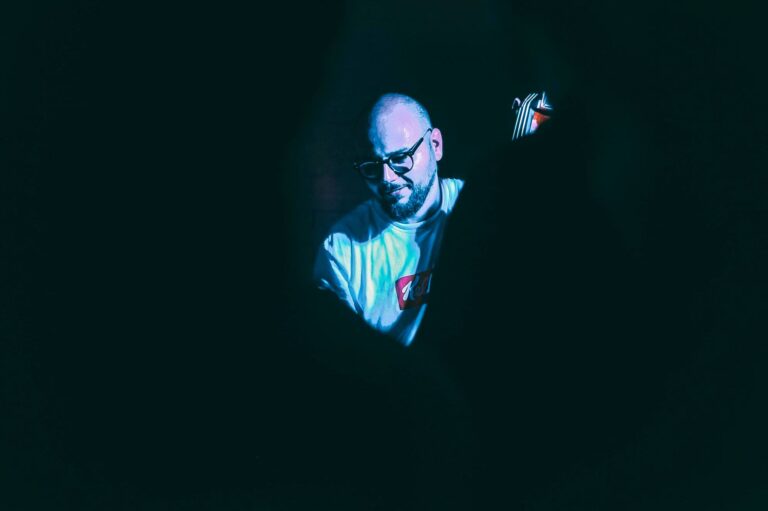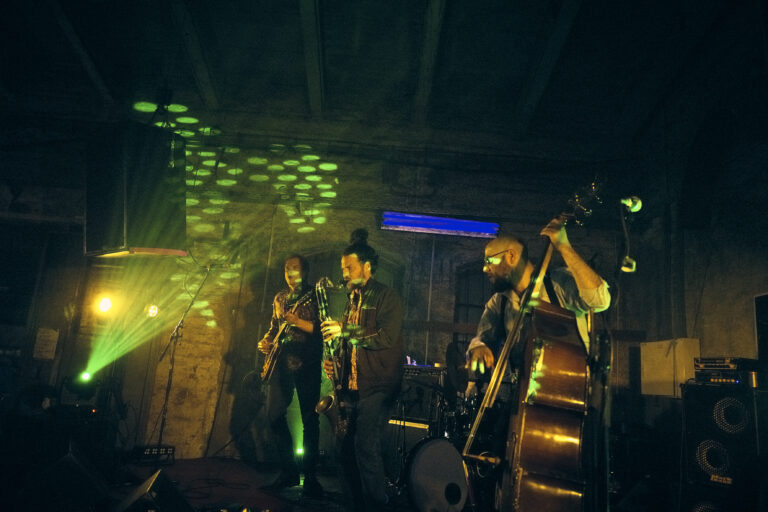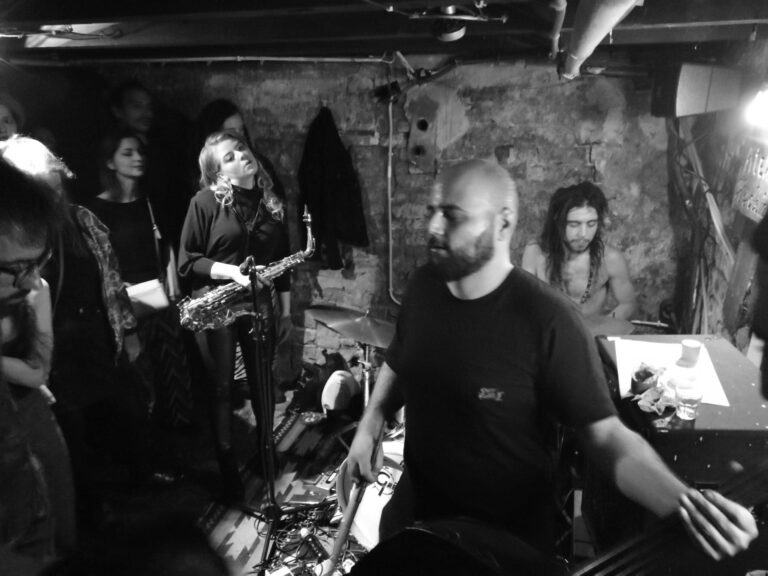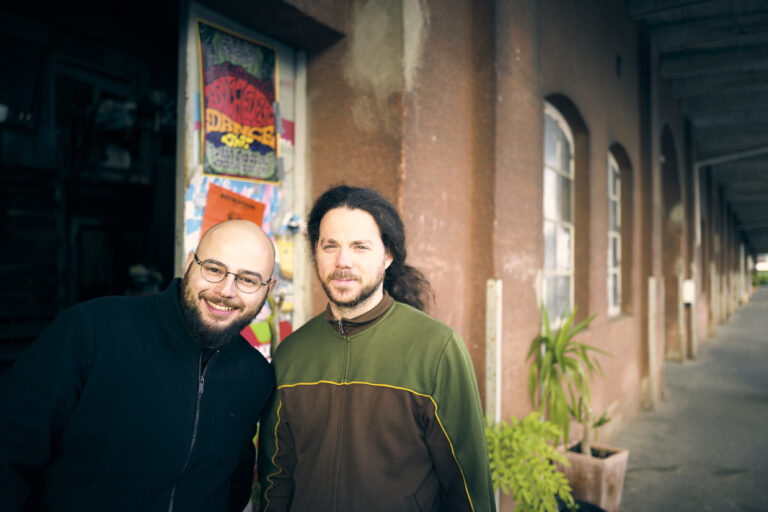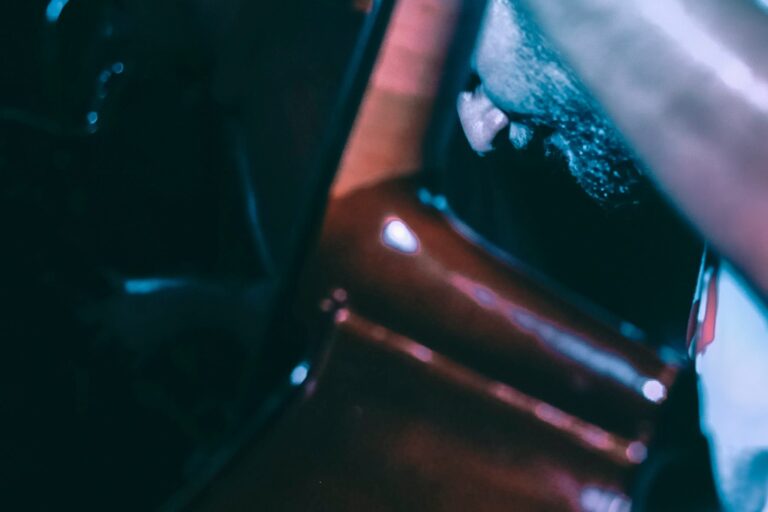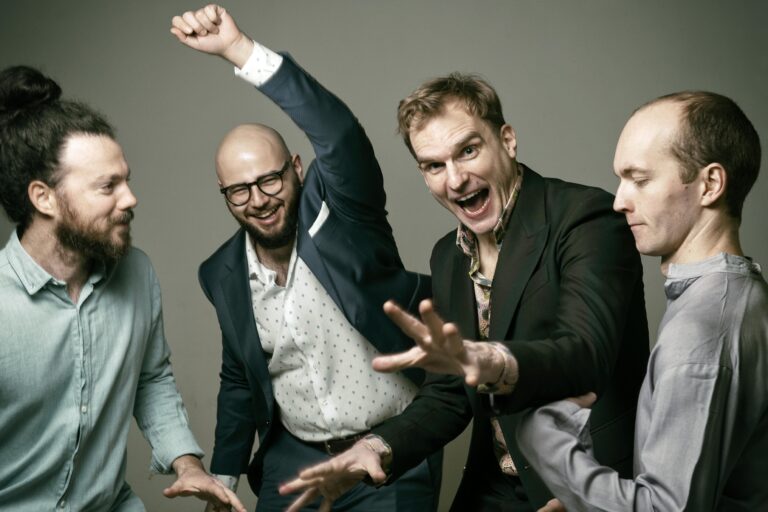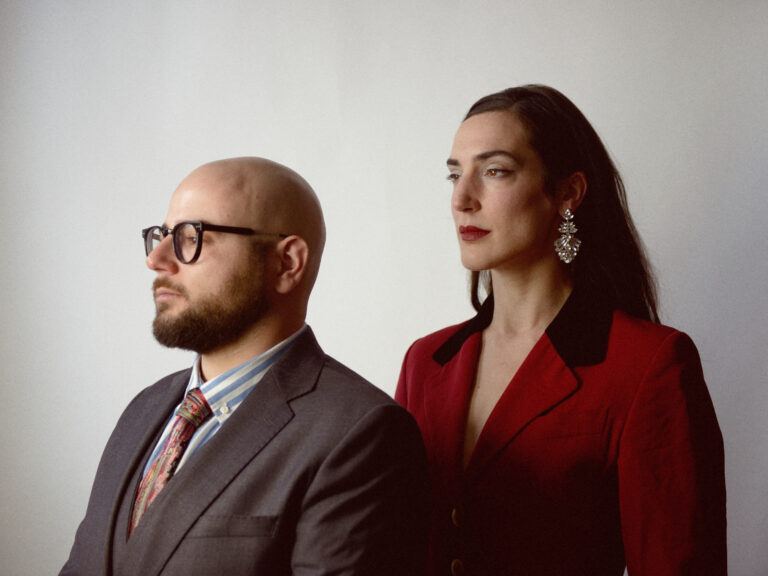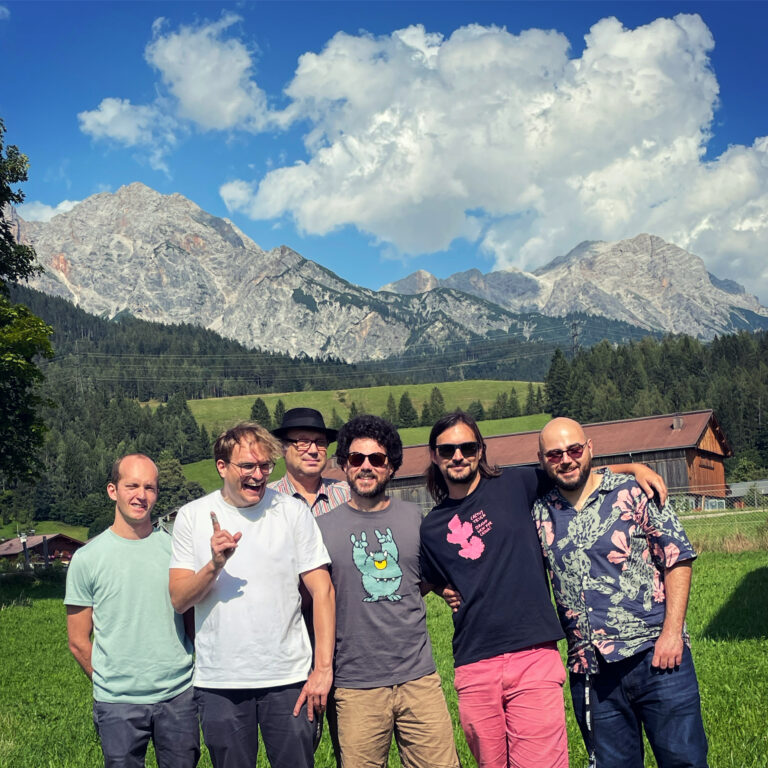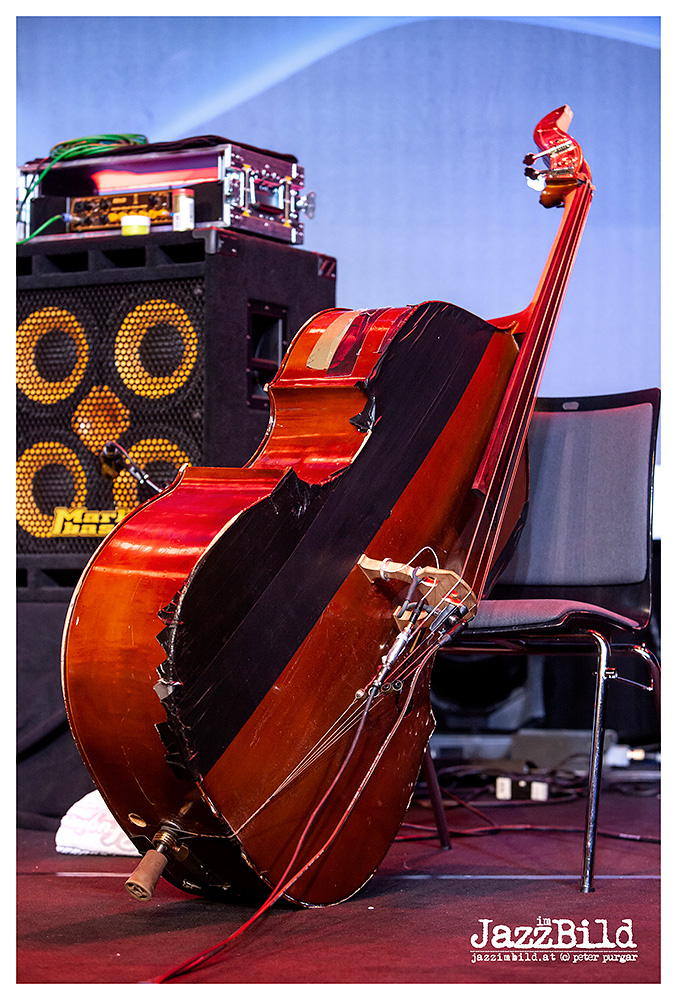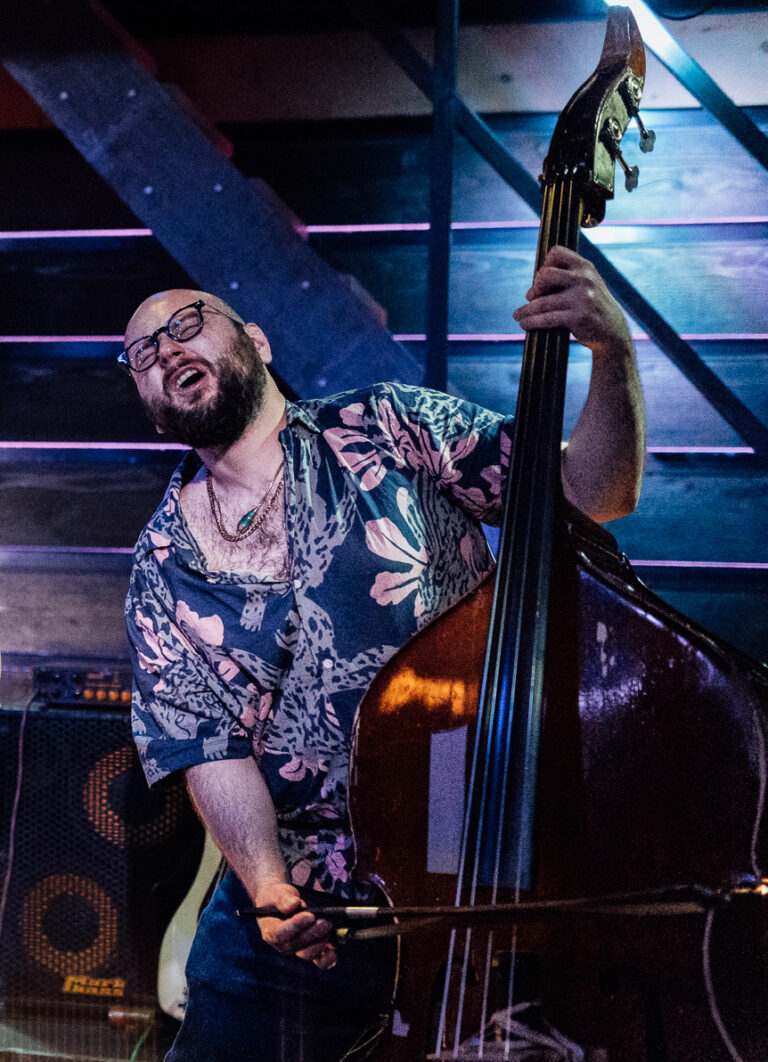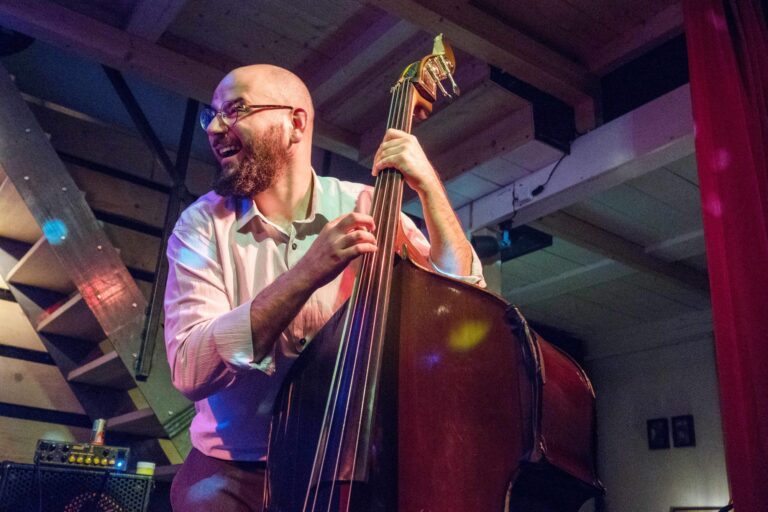 Esat Ekincioglu (Istanbul, 1990) is a Turkish bass player, improviser, composer and manager based in Groningen, the Netherlands. A versatile and in-demand bass player, Esat spends much of the year on the road, playing throughout Europe, the Near East and China. Notable concerts include ZomerJazzFietsTour, Shanghai World Music Festival, Bimhuis, Rockit Festival, Jazzfestival Saalfelden, Cully Jazz Fest, Babel Sound Festival, and many more. 
Apart from his successful bands KUHN FU and AVA Trio and newly premiered quartet Esat Ekincioglu's Turkish Pumpkin, Esat likes to play in duos where he explores unknown areas of double bass playing, improvisation and microtonal music.
As an active manager and booker, Esat has started hiw own Chilli Chilli Agency – for spicy music. Check the dates below to see the bookings.
Esat uses Vanderkley Amplifiers.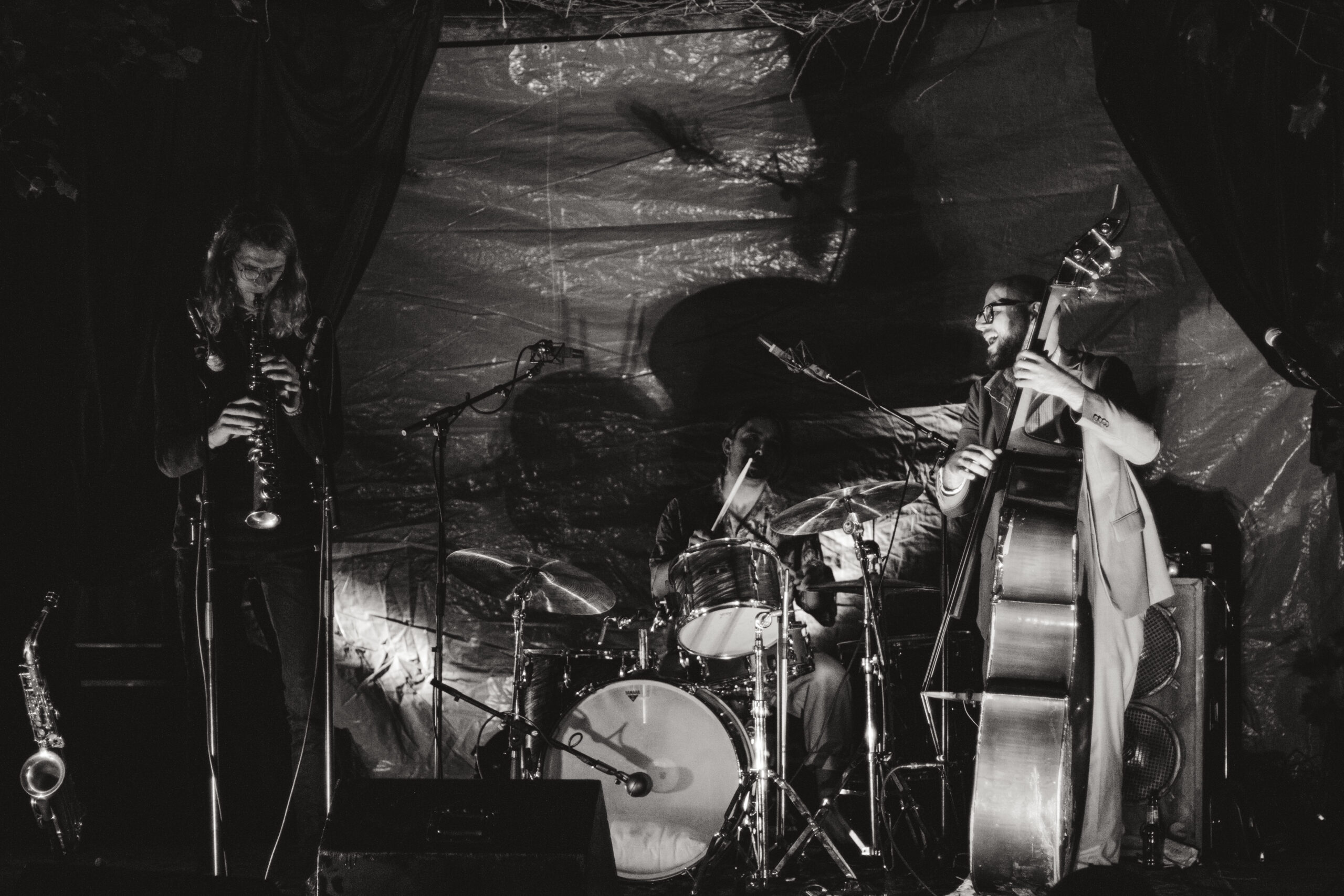 Turkish Pumpkin improvises Near-Eastern wedding and funeral music. The band conjures trances and chants about lovers, heroes; in grief and joy.  The band premiered at No Musician's Land Exhibition by Marina Abrahamovic Institue 2020 and Zomer Jazz Fiets Tour 2020. In May 2021, the band extended to quintet, presented Esat's VNJJ Week van de Jazz Composition Commission.
with Koen Boeinga (woodwinds) Mees Siderius (drums) Giuseppe Doronzo (woodwinds)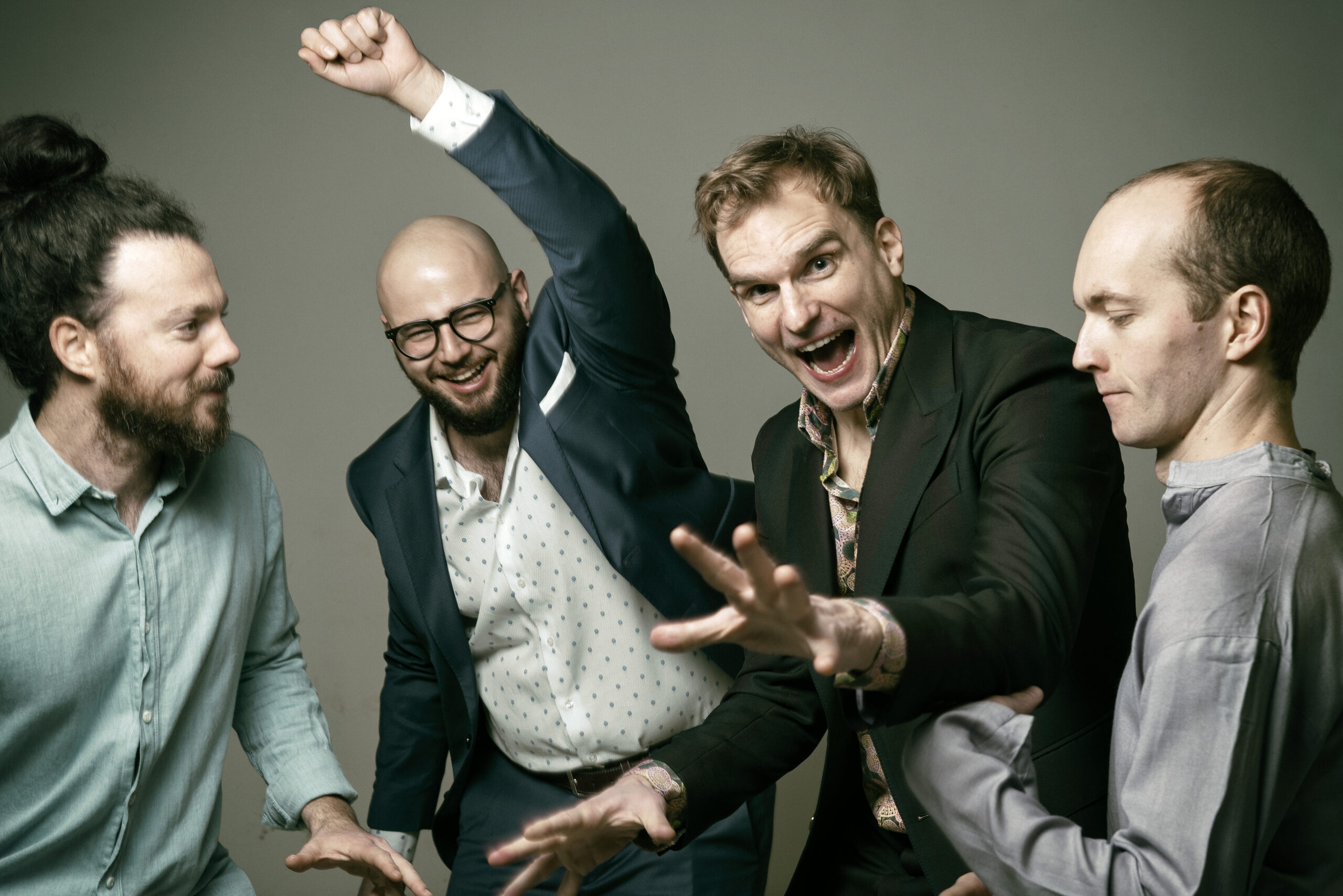 KUHN FU (formed in 2012) is dedicated to Christian Kuhn's strange take on composition and improvisation. Songs can shift direction many times within a short section and without noticing you are in a digging voodoo groove that lasts forever. The band has performed over 200 shows in 24 countries, in many of the leading venues and festivals in Europe. The band is celebrating their 10th year with a double album, to be released in October 2022.
with Christian Kühn (guitar) Ziv Taubenfeld (bassclarinet) George Hadow (drums) John Dikeman (tenorsax) Sofia Salvo (barisax) and Tobias Delius (clarinet, sax)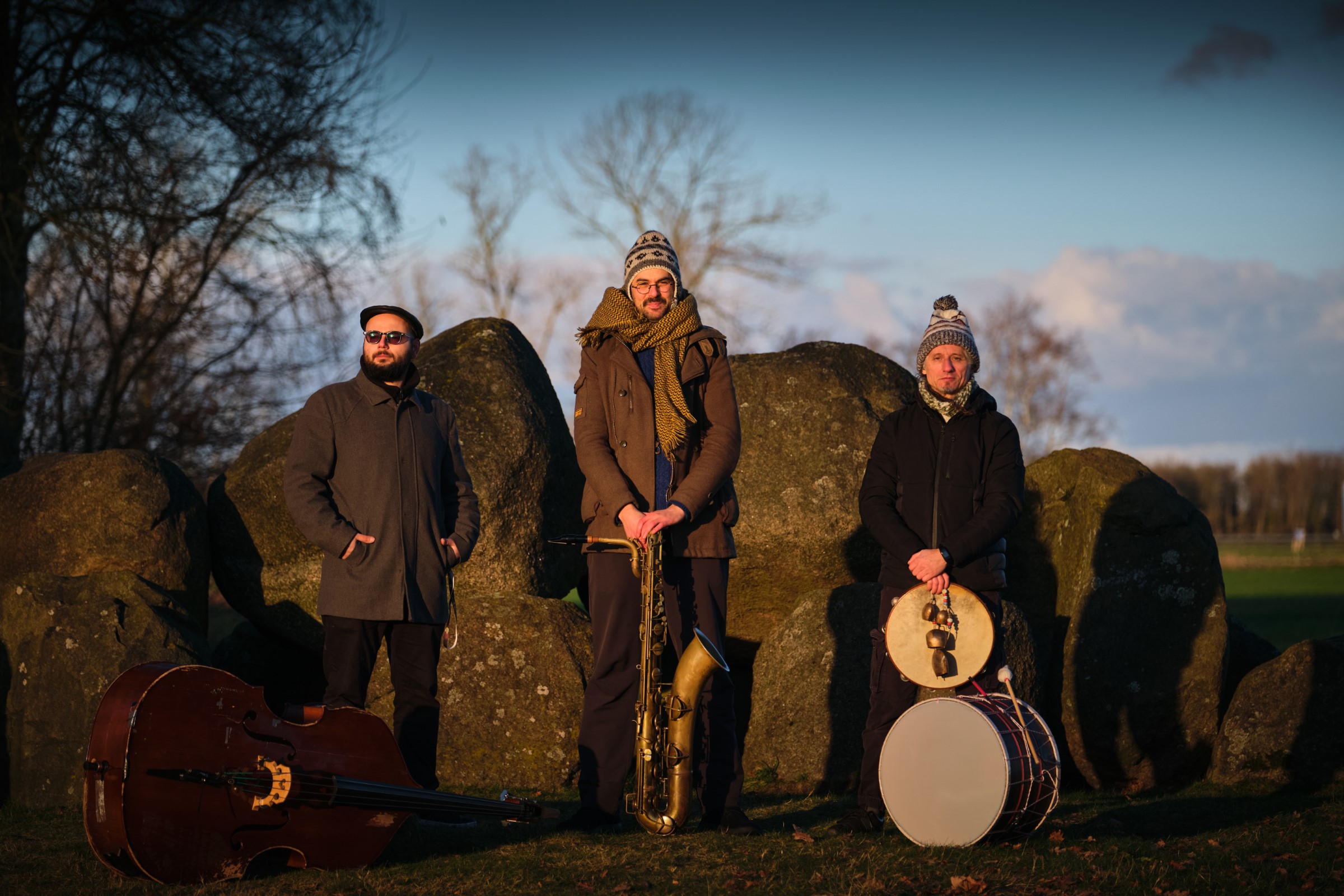 Founded in 2015 in Groningen, the Netherlands, AVA Trio navigating through rich and diverse sonic surroundings of the Mediterranean, under the erudite and virtuosic guidance of Doronzo, Ekincioglu, and Basile . Their destinations need no justification; their music is timeless. With two critically acclaimed albums, AVA Trio continues touring extensively across Europe and China.
with Giuseppe Doronzo (woodwinds) Pino Basile (percussions)
Hymns and hits instantly composed on the spot since 2014. Featuring Renske de Boer on lyrics and vocals.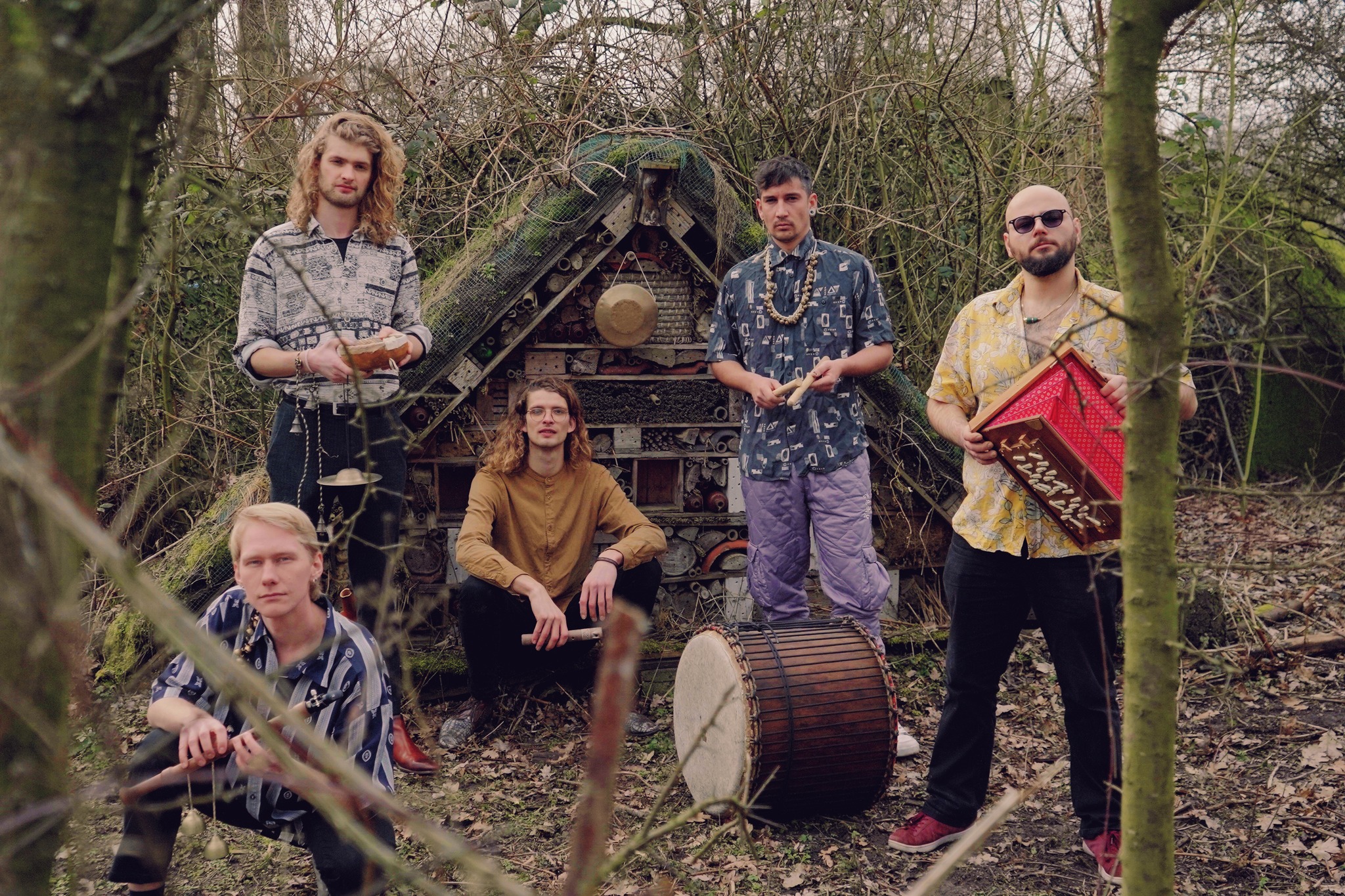 Ceremonial folk music from the Dutch mountains: an imaginary land inhabited by the free people of the Dutch Mountain Tribe. Through thunderous horns, ethereal strings and entrancing rhythms, the tribe presents their distinctive sound and instrumentation. A dynamic set of mountain songs, shaped by powerful interplay and fierce exploration.
with Koen Boeijinga (woodwinds) Marcus Wärnheim (woodwinds) Max Boeijinga (guitar)        Nasim López-Palacios Navarro (drums)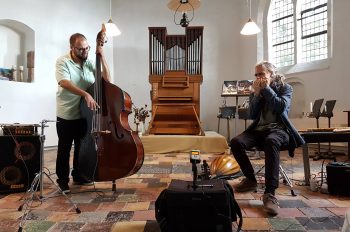 28 | 04 | 23 AVA Trio Jazzahead Showcase Festival! – DE
17 | 05 | 23 KUHN FU Jazz Fest Budapest – Budapest, HU
18 | 05 | 23 KUHN FU Diocesan Museum – Szekesfehervar, HU
19 | 05 | 23 KUHN FU Ponava Festival – Brno, CZ
15 | 06 | 23 AVA Trio Bunker Ulmenwall – Bielefeld, DE
16 | 06 | 23 AVA Trio Crix – Brussels, BE
22 | 06 | 23 AVA Trio InJazz Dutch Jazz Showcase – Rotterdam, NL
29 | 06 | 23 AVA Trio Jazz in Nijmegen – Nijmegen, NL
30 | 06 | 23 AVA Trio Eldenaer Jazz Evenings – Greifswald, DE
10 | 07 | 23 Boydak/Ekincioglu/Simayli Arkaoda – Istanbul, TR
14 | 07 | 23 KUHN FU Zappanale Festival – Bad Dronach, DE
29 | 07 | 23 AVA Trio Jazzhochburg Kärnten Festival – Gmünd in Kärnten, AT
05 | 08 | 23 AVA Trio Accadia Blues Festival – Accadia, IT
11 | 08 | 23 KUHN FU Nisville Jazz Festival – Niš, SRB
16 | 08 | 23 AVA Trio The Jazz Cave Festival – Moroeni, RO
17 | 08 | 23 AVA Trio Jazz Bastion Festival – Brasov, RO
19 | 08 | 23 AVA Trio Dragani Vineyard – Dragasani, RO
21 | 08 | 23 AVA Trio Ponava Cafe – Brno, CZ
25 | 08 | 23 Esat Ekincioglu's TURKISH PUMPKIN WhiteCube – Hamburg, DE
26 | 08 | 23 Esat Ekincioglu's TURKISH PUMPKIN Zomer Jazz Fiets Tour Festival – Groningen, NL
09 | 09 | 23 AVA Trio Isole Che Parlano Festival – Sardinia, IT
20-23 | 10 | 23 Koen Boeijinga's Dutch Mountain Tribe Album Recording Studio 150 – Amsterdam,NL
28 | 09 | 23 AVA Trio Kloster Dornach – Dornach, CH
30 | 09 | 23 AVA Trio House Concert – Zurich, CH
01 | 10 | 23 AVA Trio RENEE – Basel, CH
13 | 10 | 23 AVA Trio Teatro Mercadente – Altamura, IT
25 | 10 | 23 KUHN FU Jazz Club Hirsch – Moosburg aan Isar, DE
26 | 10 | 23 KUHN FU CRO Jazz Festival at Jazzdock – Prague, CZ
27 | 10 | 23 KUHN FU Museum Volyne – Volyne, CZ
28 | 10 | 23 KUHN FU Kulturschranne – Dachau, DE
14 | 12 | 23 AVA Trio Bimhuis – Amsterdam, NL
15 | 12 | 23 AVA Trio Ujazz – Utrecht, NL
23 | 01| 24 Masterclass at ArtEz Conservatory – Arnhem, NL
25 | 01 | 24 Dutch Mountain Tribe TivoliVredenburg "Keep an Eye The Records " – Utrecht, NL
15 | 02| 24 KUHN FU Weltecho – Chemnitz, DE
16 | 02| 24 KUHN FU Saxstall – Pohrsdorf, DE
17 | 02| 24 KUHN FU Vakuum – Bad Bevensen, DE
18 | 02| 24 KUHN FU Black Box – Münster, DE
20 | 02| 24 KUHN FU Loft – Köln, DE
21 | 02| 24 KUHN FU LOCH – Wuppertal, DE
23 | 02| 24 KUHN FU Jazzclub Tonne – Dresden, DE
01 | 03 | 24 Dutch Mountain Tribe Willem Twee Toonzaal – Den Bosch, NL
06 | 03 | 24 AVA Trio Jazz Club Hirsch – Moosburg, DE

08 | 03 | 24 AVA Trio Die Zentrale – Landshut, DE
09 | 03 | 24 AVA Trio Jazz Club Villingen – Villingen-Schweningen, DE
21 | 03 | 24 AVA Trio Het Bruggenhuis – Geraardsbergen, BE
22 | 03 | 24 AVA Trio KAAP Turnzaal – Brugge, BE

05 | 05 | 24 AVA Trio Jazzfest Budapest – Budapest, HU

09 | 05 | 24 AVA Trio Jazz Club Hogo Fogo – Banska Bystrica, SK

23 | 05 | 24 AVA Trio NONA – Mechelen, BE
29 | 05 | 24 Dutch Mountain Tribe SJIG Brouwerij Martinus – Groningen, NL
30 | 05 | 24 Dutch Mountain Tribe Jazz in Nijmegen – Nijmegen, NL
24 | 10| 24 KUHN FU Jazz im Martinschlössl – Vienna, AT
28 | 10| 24 KUHN FU Mochvara – Zagreb, HR
01 | 11| 24 KUHN FU Horns Erben – Leipzig, DE